Gordon Lightfoot's 2022 Calgary performance was unforgettable. Twenty seconds into the opening number, Gordon Lightfoot needed a dose of oxygen and there was some awkwardness in the crowd. At 84 next month one questions what keeps him going especially considering emphysema having been a smoker. However; once he found a chair and regained his composure with the aid of his caring support group…the music started to take shape.
They played all the hits familiar to you with some brevity. Lead guitarist Carter Lancaster provided some lyrical support to "Sundown" but with all other songs…Gordon was right there with all lyrics to all songs despite a voice past its peak. The Grey Eagle venue in Calgary does have good acoustics and the levels were set perfectly. Ian Tyson seemed to be with us throughout the evening with mentions of the '88 Olympic performance for which they teamed as well as credits toward closing pre encore number "Early Morning Rain". The band was tight and acoustic guitar support and short solos from Lancaster made for the perfect blend with Gordon. In select songs Lancaster played a ES-355 style semi-hollow with nice fat tone.
You could feel the audience light up once "If You Could Read My Mind" came around and it had a great sentimental feel in addition to the clarity of delivery. Honorable mention goes to keyboard player Mike Heffernan for harmonizing with Gordon beautifully. Speaking of "Beautiful" it was beautifully done. This is a finger picking song and Gordon is still up to the task despite having had a hand issue. In fact, Gordon's guitar playing was much better than expected…especially on his 1942 Martin. He nicely introduced songs with poignant opening single note melodies.
Every song kept me interested. It was more than the music. It was the witnessing of a Canadian music icon at work at his age that brought mystery to the evening. In fact, once the standing ovation waned at set's end and Gordon opened up the closing song with a defining lick from "Rainy Day People", the simplicity of the song colored with melancholic movement spurred emotion and the surreal sense that we all were lucky to have seen this man and his band live given his contribution to Canadian music.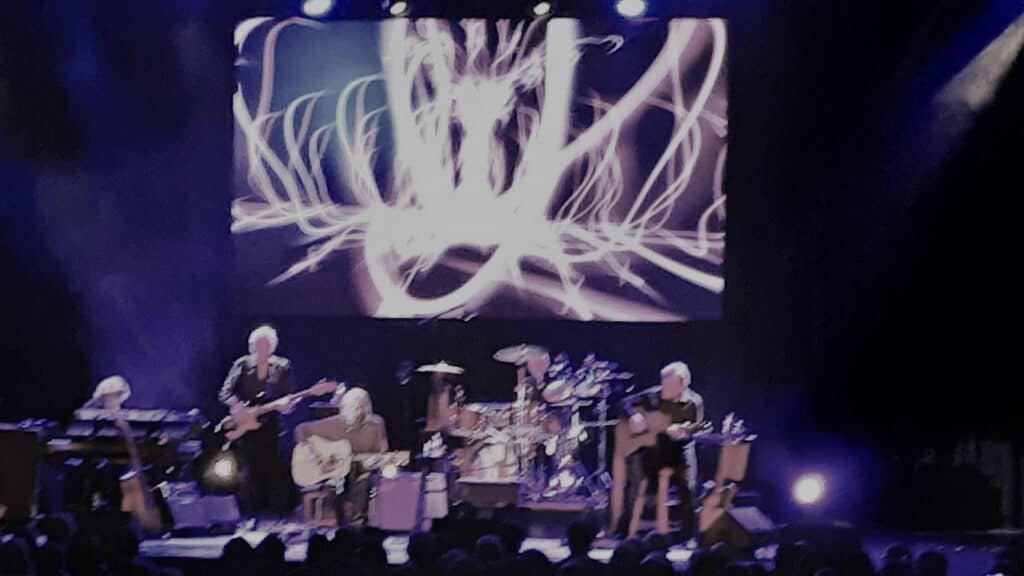 Most song played:
Sundown
Wreck of Edmund Fitzgerald
If You Could Read My Mind
Morning Rain
Rainy Day People
Beautiful
Carefree Highway
Alberta Bound
Cotton Jenny
14 Karat Gold
I'd Rather Press On